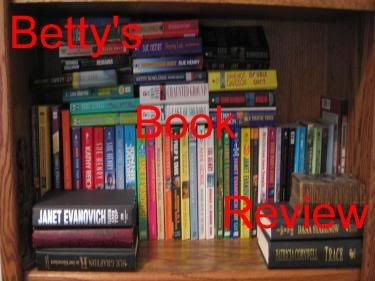 "Double Shot" by Diane Mott Davidson is definitely a cozy. Her main character, Goldy Bear Schulz is a caterer in Colorado.
Goldy has had her share of trouble with her seriously phychopathic ex-husband, Dr. John Richard Korman. After years of beating up on Goldy, with the police unwilling to intervene, she finally divorced him, and he was finally arrested for beating up a girl friend. He was convicted of aggravated assault and probation violation. Now, he has obtained a pardon from The Governor of Colorado and moved his practice to the town where Goldy moved and opened her catering business. They have a teen-aged son, named Arch, who has been diagnosed with ADD, which the good doctor refuses to accept.
Goldy's best friend is Marla, who strangely enough, was Dr. Korman's second wife. She and Goldy bonded when they compared notes, and bruises, after Marla's divorce. She lovingly refers to him as the Jerk.
Goldy is married to Tom Schulz, a policeman, which certainly comes in handy, because Goldy, herself is the prime suspect in the murder because the victim is her ex. As the story unfolds, we see that Goldy has been set up, but good. Let the games begin.
Diane Mott Davidson's books are always good, entertaining, and have some great recipes. Her titles are catchy: "Chopping Spree", "Tough Cookie", "The Grilling Season", "Catering To Nobody", to name a few.