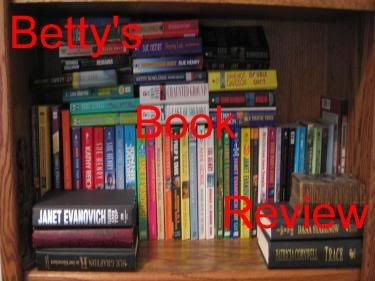 Cozies are series books, with the same main character or characters in each book. They can be lighthearted, serious, even silly, but they are almost always entertaining. They do not contain gory descriptions, or dirty language, as a rule. And, not descriptive sexuality. What the characters do between the pages is their own business.
Many cozy writers have more than one series going at one time. And, some are writers of more "serious" novels, writing cozies under pseudonyms. The majority of cozy writers are women, although I have found some very good ones written by men.
I have recently received the new
Janet Evanovich
book, "Twelve Sharp". The main character is Stephanie Plum. The book is set in New Jersey, and Stephanie is a ditzy (and horny) bounty hunter. This is a hilarious series, with Stephanie in constant hot water while she tries to solve the murder. She is plagued (we should all be so lucky) by indecision about the two men in her life, Joe Morelli, a cop with whom she has an on and off relationship and Ranger, a bad-boy bounty hunter who she lusts after and fears, on occasion. Hilarity ensues.
This is Evanovich's twelfth book in the series. She has another series in which she teams up with another author. I haven't read but one of that series, and wasn't particularly impressed with it.
Here are a few cozies I love to read. More will come later:
1.
Diane Mott Davidson
. Her books are about a caterer named Goldy, who finds herself in hot water through her catering business. There are at least 12 books in this series, also, and you'll want to go back to the beginning and read them all, I guarantee.
2,
Philip R. Craig
. His main character is an ex-cop, J.W. Jackson, who lives on Martha's Vineyard with his wife and children. H also has another series, which he writes with William G. Tapply. The main characters are Jackson and his good friend, Brady Coyne, who has a reoccurring role in the Vineyard mysteries. Brady is a lawyer in Boston, who sometimes gets involved in murders when he comes to visit his old college chum, J.W. The two authors are friends, and decided to collaborate on a series, and it is very entertaining.
3.
Veronica Stallwood
. Stallwood writes British cozies. She lives in Oxford and her main character in the series is Kate Ivory, who is a writer. These books are a little hard to get, even at Amazon.com. The last time I ordered, I just bit the bullet and ordered from Amazon.UK.com. Not cheap, but I usually order other British cozies at the same time. More about them later.
4.
Patricia Sprinkle
. Her books are set in Georgia, and her main character, McLaren Yarbrough, is a thoroughly southern woman. She and her husband own Yarbrough's Feed, Seed and Nursery and she is also a magistrate, which gets her involved in the various murders.
That'll get you started. I think that as you read some of these books, you'll understand what most cozies are all about.