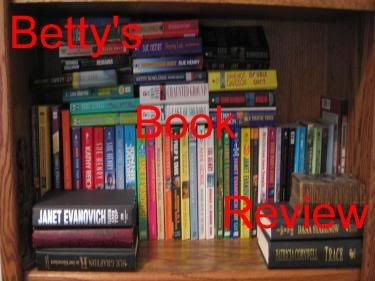 This won't be a real book review this time, just an introduction. My reading habits have narrowed a bit over the years in interest because I am well past the age of trying to impress people with my knowledge of "deep" literature, thank goodness. I only read for entertainment these days.
So many books, so little time. I love to read. Mostly, I read mysteries, although I have been known to stray into the bestseller lists, occasionally. But, NEVER romances, bleah, and I swore off Stephen King a long time ago. I love a good disaster, such as "Jaws", "The Towering Inferno", and "Poseidon Adventure".
When my daughter lived in San Antonio, she took me to a little mystery book store called,
"Remember the Alibi"
and introduced me to cozies. And, I've been hooked ever since. In England, I discovered British cozies, which expanded my interests. But, when I read my fill of cozies, I need an infusion of pure violence, so I read mysteries that feature Forensic Anthropologists, or police thrillers.
I just finished re-reading two books by
John Sandford
, "Eyes of Prey" and "Naked Prey". Plenty of violence for anyone's taste. He writes more than one series, but the "Prey" series is the one I like best. His main character, Lucas Davenport, started out as a cop, then screwed up and went off on his own, still ending up as an investigator. I must admit, I like him better now that he has his head straight.
That's enough for now. Next time, I'll try a "real" book review.