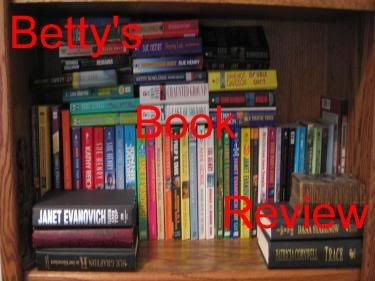 I read "The Fall Hunt" by Joanne Clarey so you wouldn't have to. You're welcome.
It isn't very often that I come across a book that has absolutely nothing going for it. And, I usually only review books that I would recommend. It's a service I enjoy performing. By the same token, when I find a travesty such as this book, I feel I owe it to you to tell you about it. You're welcome, again.
The book opens with the main character, Ellie Somebody, going through the door of her bank, after describing her drive through the scenic countryside and wondering what to give her soon-to-be 25-year-old daughter for her birthday. She is distracted by her image in the rear-view mirror and begins to wonder, out loud, to her dog, Buddy, if she should dye her hair. Then, she describes the town where the bank is located, Greenberg, in great detail, listing all of the shops, groceries, movie theaters, etc., etc.
She is mulling all this over, and more, as she enters the bank and finds there is a robbery taking place. She is forced down on the floor and told to put her hands over her head and close her eyes. Then, she is blindfolded. Of course, the robbers are dressed all in black with masks and gloves. The bank robbers piddle around the bank for an excruciatingly long time, In the meantime, Ellie's thoughts roam to her childhood. She was at her best friend's birthday party, playing Pin the Tail on the Donkey. One of the little boys nudged the blindfold up so he could see where he was going. Of course, he won the game. Then, she laboriously informs us that she was appalled that the little boy wasn't punished for cheating, and explained her strict sense of right and wrong.
Anyhoo, her trip down memory lane reminded her that her blindfold could probably be pushed up enough to see something. She managed to see the shoes of one of the robbers. It looked familiar, but she couldn't remember what it was that was wrong with it. After an interminable length of time, the getaway car arrived and the five robbers left the bank. She mulls over the fact that the robbers milled around for a long time, and deduced that they must have been professionals. She doesn't, however wonder about the fact that she had been able to just waltz in the unlocked front door, and that strangely enough, no one else came in after her.
And on, and on, and on. She spends the rest of the story trying to remember what it was about those shoes. In fact, it caused her to have nightmares. She is obsessed with those shoes.She just knows if she could remember, she could crack the case wide open. Then, she wanders off through her life, getting back to her ordinary tasks, describing them in great, boring detail. At this point in the story, she becomes slightly irrelevant. She is so busy describing everything around her, day by day, she ventures pretty far afield of the facts of the robbery, except to exclaim, every few pages, that she still can't figure out what she noticed about those damned. shoes.
I can't go on. She throws in a red herring or two, on her way to the conclusion of the story, but they stick out like a sore thumb, and make her appear dumb, dumber and dumbest. The thing is, she never acts on her suspicions. She just goes her merry way, until she is finally thunderstruck by the answer, although she has done nothing except ignore the problem for months.
And, to add insult to injury, she ends the book with the most godawful poem I have ever read.
Maybe the author's other books are better, but I won't be finding out. I don't think I can bear to read another pathetic word. And, if you just don't believe me, try reading this one for yourself. I dare you. You'll want to boil your eyeballs before you are halfway through. So, suit yourself. But, don't say I didn't warn you.
Stay tuned.