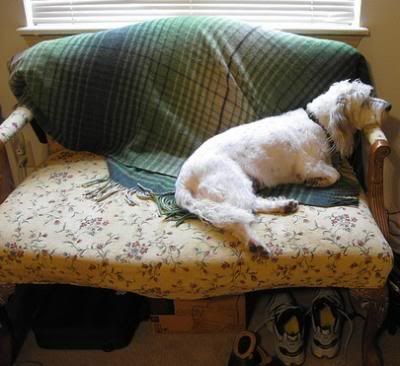 Had a nice visit with Kelley and Allen last week, but the star of the show was my grandpuppy, Cosette. After she made an inspection of the apartment, she got comfortable.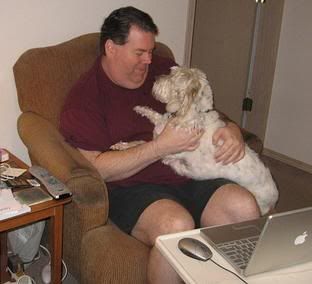 She loooooooooooooves her Uncle Jay!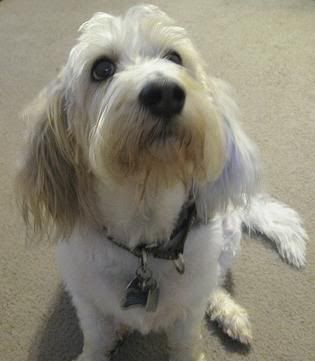 She perked up when Kelley, Allen and Jay started stirring around. "Where're we going? To the park? Wanna chase birds? Will there be cheese?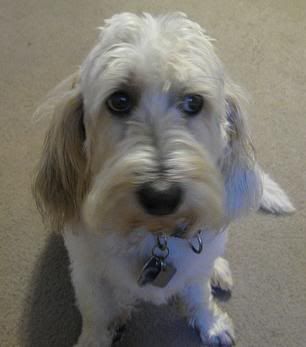 Alas, they left her alone. And, when she realized there was no one here but granny.........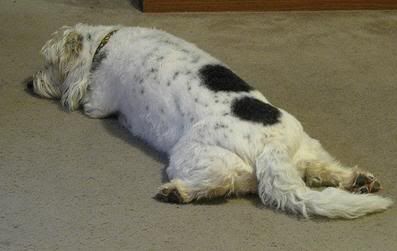 She prostrated herself in front of the door. She knows that old lady probably won't take her for a long walk, and the sweet old thing doesn't seem to know how to play throw the ball or tug o' war. Sigh.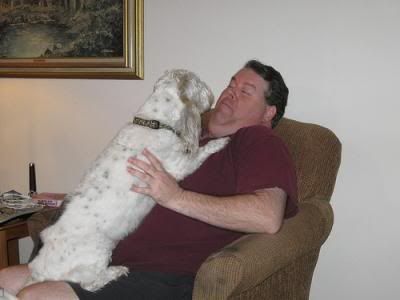 Finally, good old Uncle Jay comes home. Now, we'll have some fun!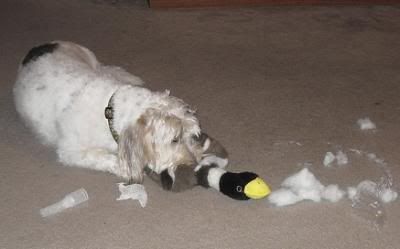 Now, this is what I call fun! Uncle Jay throws my squeaky toy, and I catch it and kill it! HAHAHAHAHAHA! Of course, I'll probably get in trouble when my humans get home, but it was worth it.
She's such a character.