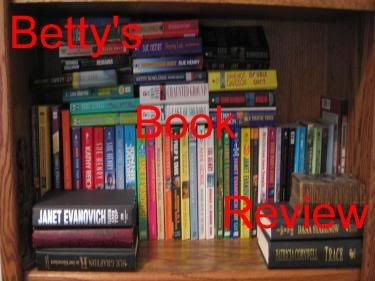 I'm a sucker for books about WWII. I usually prefer historical fiction, i.e. "The Winds of War", etc., but "The Zookeeper's Wife" sounded interesting, so I picked it up.
It is the story of Jan and Antonina Zabinski, who were Polish Christian Zookeepers in Warsaw. They were horrified by Nazi racism, and managed to save over three hundred people by hiding them during WWII. Diana Ackerman read Antonina's diary and decided to write this book because she felt the story needed to be told. And, it was very interesting, indeed.
When you read the history books about World War II, the Nazis and the Holocaust, you think you know a lot about that period. But, real understanding, for me, comes by reading personal stories of the people who endured the suffering, or those who witnessed the atrocities.
Antonina's diary contains five years worth of day to day activities, and gives you a real feel for the times. Her husband, Jan, was a leader in the Polish Underground, and her anguish is described in her own words. They lived in a villa on the zoo grounds, with their son, Rys, his nanny and Jan's mother. Throughout the war, Jan directed refugees to the zoo to be hidden while they awaited transport to a safer place. It is interesting that the Zoo was right in the middle of Warsaw, so the refugees were, in essence, hidden in plain sight. Yet, no one ever found out about them.
The refugees were referred to as "guests", and as the war wore on, more and more of them came through. Some of them were hidden in the empty animal cages, after the Germans took away the animals and put them in zoos in Berlin and other places.
Jan had to be very adaptable to various situations, in order to keep the zoo up and running. He raised hogs to feed the German army, and, later, foxes to make coats from their fur. This was at his own request, so the occupiers wouldn't get suspicious about all the activity in the zoo. Some of the "guests" were given jobs so they would blend in with the other workers. There were always a lot of people at the villa, so no one became suspicious when the "guests" were able to come out of hiding at night. They were viewed as visitors by anyone watching.
There were also tunnels leading to and from at least two of the animal cages, which came in handy when some German officer decided to make an inspection. Antonina was a cool character, and was usually able to say just the right thing and charm the officers, who always went away without discovering the real reason for the zoo.
Jan had several different "jobs" along with being the zookeeper. He was away from dawn until curfew, never able to tell Antonina where he would be or what he was doing. He convinced various German officials to let him come and go at will in the Warsaw Ghetto. This way, he was able to help many people escape, some of them he simply escorted out under the noses of the guards. These were the people described as looking "aryan enough."
Antonina described how she worried about her son, Rys. He was so young (6), she was always afraid he would say something that would cause them problems, but, she soon realized that he was perceptive enough to realize that he should just keep quiet around strangers. He was able to take meals to the "guests" who were in the animal cages because he wasn't suspected of any wrongdoing.
It was a fascinating story, and I learned a lot from it. I highly recommend it to anyone who enjoys non-fiction and biographies, and stories about WWII.
See? I do ready something besides cozys, sometimes!