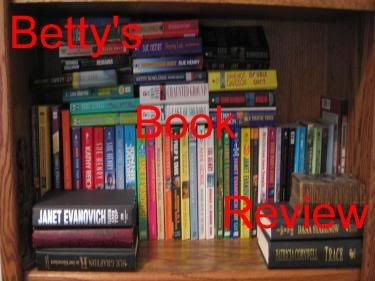 Author, Rita Lakin, has been writing in television for many years and has been a free lance writer, story editor, staff writer and producer. She has worked on many television shows and mini-series' and movies of the week. She has written a play and won all kinds of awards. And, now, she is writing a mystery series with a group of senior (or, I like to say "seasoned"), citizens as her characters. They all live in a retirement community in Florida and have started a private detective business called the Gladdy Gold Detective Agency.
Each of her books has included a page of definitions of Yiddish expressions used by the characters. Their motto is "Don't trust anyone under 75". The title of this book is "Getting Old Is The Best Revenge".
Gladdy Gold and her friends have experience in sleuthing, having solved a murder previously. These little old ladies make you think of a bunch of puppies playing. Each one has a distinct personality and they are kept in line and watched over by Gladdy, like an aging Nanny, a reluctant one at that. They all avidly read mysteries and have learned all the "jargon", which sounds funny coming out of their mouths.
This is a hilarious romp, with the "girls" staying busy going on stakeouts to try to catch Amelio Siciliano's husband with another woman. There's also a peeping Tom in the retirement community and some of the other residents want Gladdy & Co. to find him (for free, of course).
At the same time, three wealthy widows, all from different cities, have died mysteriously, and Gladdy thinks there was foul play. She confides this to her gentleman friend, and his son the cop, and the two men have a good laugh at the scenario she presents. But, Gladdy's gut is telling her something, and it's not that she's hungry. So she decides to put the Gladdy Gold Detective Agency to work on the problem. Hilarity ensues.
One of the friends enters a contest and wins a Bingo Cruise, so they all decide to go. All the threads of the mysteries come together on the cruise and Gladdy and her friends are successful once more.
These books are fun reads, no matter what your age.