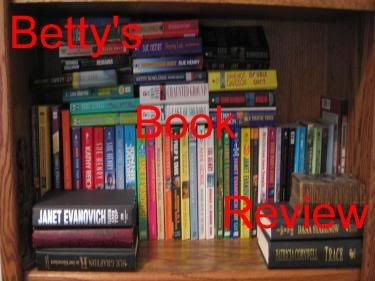 There are a few cozies whose main characters make their livings by running cleaning services. Here are just two of them.
Barbara Colley writes about Charlotte LaRue, owner of Maid-For-A-Day, a cleaning service in the Garden District of New Orleans. Like many Cozy writers, Colley's titles are catchy - "Maid for Murder", "Death Tidies Up", "Polished Off", etc. Charlotte is in her late 50's, and gets in there and cleans with the rest of her crew. This is how she finds all those bodies, and has to solve all the mysteries. And, every now and then, she gives a cleaning tip or two, which I can certainly use.
Charlotte has raised her son, now a doctor, all alone, since her fiance was killed in Vietnam before they could marry. He never knew she was pregnant. She tells us about this in each book, which is fine, but she tells it over and over and over in each book. All the angst and gnashing of
teeth gets a bit old. She agonizes over the fact that she had kept from her son the little tidbit that she and his father never married. If these books sound a tad "romancy", it's probably because Colley also writes romances, under the name Anne Logan.
However, the plots are pretty good and the characters are interesting enough to keep reading them. I especially like how Charlotte is forever explaining to her niece, the police woman, that she never gossips about her clients and that is why she doesn't tell the police when she finds clues until she is backed into a corner and has to tell. When she finally tells all, though, she really tells all.
-----
Ann Purser writes British Cozies. Her main character is Lois Meade, who owns a cleaning service in the village of Long Farnden with her husband, her two children and her mother. Lois, who is in her 40's, has been involved in numerous murder mysteries and has cooperated with Chief Inspector Cowgill, which makes her husband a bit jealous. In the ones I've read, so far, she involves some or all of her family in the mysteries.
Purser's titles don't give you a clue as to the occupation of the main character. Their "gimmick" is the use of the days of the week - "Murder on Monday", "Terror on Tuesday", Weeping on Wednesday", "Theft on Thursday", etc.
I love the British cozies. They are set in picturesque villiages and the characters are teddibly British. And, Purser's are among my favorites. She also has a romance series, Round Ringford. I haven't read any of them, but they are touted as being about small village life, and humorous.