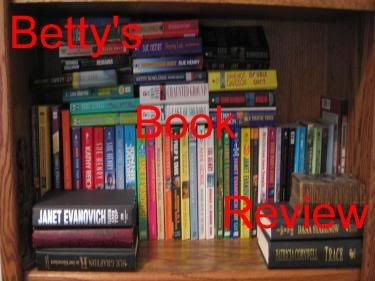 Am I branching out, or what? I found another new author, one I hadn't read before. I tend to get stuck in a rut, and just watch for the regulars, the ones I enjoy the most, and sometimes, I forget that there are thousands, maybe millions of authors(gasp) out there that I should be on the lookout for. Busy, busy, busy. But, this time, I had a gift certificat from Amazon.com, so I felt I could read something I might or might not like and I wouldn't be out anything but time. (I'm stingy, too.)
This time, it's "Murder On The Rocks" by Karen MacInerney. One of the favorite settings for these cozies seems to be the Bed and Breakfast. This time, its The Gray Whale Inn, just off the coast of Maine, where Natalie Barnes is the new proprietor.
Predictably, one of the guests is killed, thrown off a cliff, where Natalie finds him. He is the much hated Bernard Katz, who wants to buy all the property adjoining the Gray Whale Inn and build a resort. Natalie discovers that he also wants to buy her property and turn it into a parking lot for the resort.
Natalie quickly becomes the number one suspect,because of Katz's plans for her proterty, and because she heads up a group of ecologists who want to save the terns that are nesting in the cliffs. She has to find out who the real killer is, yadda, yadda, yadda. You know the plot. There's nothing really new here, but it is a fun read.
I think it is the first in a series, so should get better, as most of them do. I'll read the next one and see.