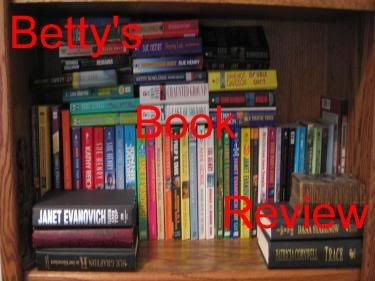 With my recent activities, you might think that all I've done is run around, but you'd be wrong. I have managed to make time in my busy schedule for reading.
On the recommendation of the lovely
Newt,
I read "Electric Mist With the Confedrate Dead", by James Lee Burke, and enjoyed it. As I always tend to do with an author I "discover", I wanted to read everything he has written. This turned out to be a tall order, as he has written LOTS of books. At any rate, I have immersed myself in them, and have worked my way through eight or nine of them.
He has two series'. In one, his main character is Dave Robichaux, sometime New Orleans cop, sometimes ex-cop. Mostly, the books are set in New Iberia, the town in which he grew up. In the second series, his main character is Billy Bob Holland, a lawyer and ex-Texas Ranger, who lives in Montana sometimes and in Texas sometimes.
The more books I have read, the more my interest has waned, I'm afraid. The books are formulaic in the extreme. Every Robichaux book follows the same plot, with only the names changed. Robichaux is in his 60s, and his past seems to be littered with broken hearts all the way back to his teens, and in each book, so far, there is at least one female character who is STILL carrying a torch for the great swordsman, and longs for another crack at him. In each book, Robichaux decides someone is a bad guy, and then sets out to pin the crime(s) on him and/or her. And, in each book, he turns out to be wrong to one degree or another. I blame this on the obvious location of his brain.
Robichaux is also skating on thin ethical ice as a cop. His violent nature sometimes makes him cross the line and he is either fired or suspended, but they always seem to take him back because he's just a damn good cop.
In the other series, Billy Bob Holland is a kinder, gentler, younger version of Robichaux, but he's no wuss, either. He has the same history with women who keep popping up with regularity from his past. Burke has applied the same basic formula with these books that he uses with the Robichaux books, changing the names and geography as needed. Billy Bob is slightly more likeable, but I have to admit, he would turn me off completely.
Why, oh why do the men who write these mysteries have to endow their main characters with almost super-virility? Is it for the same reason that they drive fancy sportscars and big hummers?
These books are entertaining enough, though I think I should have read something else between each one. I'm not saying I won't read another one, but it will be a while.