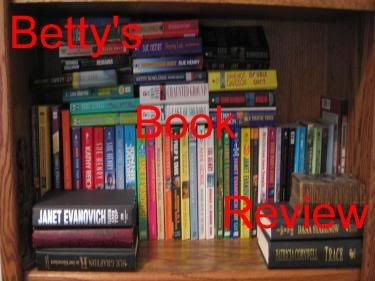 When I ordered books from Amazon.com, a couple of weeks ago, they said I would have to wait until February to receive them. They didn't lie to me. They were right up front with it. I like that about them.
HOWEVER, I am running out of Elizabeth Peters books, and then I will have to resort to re-reading something until the order arrives. Jay got a couple of Ernest Hemingway books from the library the other day, so I thought I'd try to read one of those, since I didn't get around to anything but "The Old Man And The Sea" in college. I just couldn't do it. Papa is just too, well, masculine with his writing. A manly man, for sure. And, while I like manly men in person, I don't usually like to read their books.
So, I said, "Jay, what else did you get?" And he handed me a copy of "Fear And Loathing in Las Vegas," by Hunter Thompson OMIGOD! Of course, I had heard of Hunter Thompson, and followed the news of his ashes being rocketed into space. Turns out, that's a good place for him, and they should have sent his books with him. I have never read any of his books, and after reading the first few pages of this one. I won't be reading it or any of the others. I'm just too old to put up with books from the 60's drug culture, all that rant and ramble and tune out, turn on, etc, crap.
I'll just stick to Amelia Peabody for now, that proper Victorian/Egyptologist, and her husband, the blustery Emerson, who never says anything more profane than "Good gad!", son Ramses and daughter-in-law Nefret. I must admit, though, that by the time I finish reading one of her books, I am thirsty, suffering from prickly heat, and exhausted from reading about all that sand and dodging swarthy villains.
Amelia is a hoot. She is a died-in-the-wool feminist, in an era where women have very limited opportunities. She is an equal partner, working alongside her archeologist husband. She tends to go off on flights of fancy about Emerson's exceptional qualities, both intellectual and physical. When she describes his good looks, etc., she seems to get carried away. Then, it is as if she gives herself a mental shake and comes back to the problem at hand.
The people in Amelia's life suffer under no illusions about her. She's the boss, even if she is in complete denial about it. She goes forth wearing trousers she designed, armed with a kind of tool belt that she rigged up herself, containing first aid articles, matches, flashlight, and various other articles she thinks might come in handy in dicey situations, including a flask of brandy and a pistol. She also carries a made-to-order parasol strong enough to discourage the most determined villain, with a retractable knife in the bottom. Al she has to do is brandish this item, and people scatter.
Two individuals as exceptional as Emerson and Amelia must certainly have a brilliant son. His name is Ramses, no surprise there, and he is almost as intelligent and good looking as his father. His wife, Nefret, was Emerson and Amelia's ward, who grew up in their home and eventually married Ramses. This is quite a family. Nefret is a surgeon, urged on by Amelia. And, she and ramses always become embroiled in whatever intrigue their parents are involved in.
Although this series tends to follow the same plots, book after book, the characters are quirky enough to keep your attention. And, Peters does throw in a few tidbits about Egypt, and archeological finds to make things more interesting.
OK, I'm ready for my new books, Amazon. Bring 'em on!