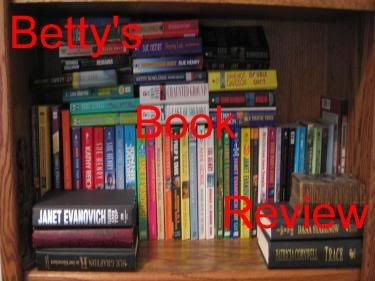 I just finished "Dialogues Of The Dead" by Reginald Hill. It is a very strange British mystery, set in Yorkshire. I figured out who the killer was early in the book, and spent the rest of the time telling myself I was wrong.
Every time the killer offs someone, a "dialogue" describing a murder appears in the mail. It is sent to the local Gazette, because they are running a short-story contest, and they assume it is another entry, so they forward it to the library, where the contest judges are to read them and decide on a winner.
No one realizes that the first victim was murdered, and there was no connection made with the second victim, or the dialogues, until a young policeman starts connecting the dots. It takes him a while to convince his superiors that there is a connection because 1. his superiors seem a bit thick and, 2. they really don't want to admit there's a serial killer around, which makes for more work. As more deaths occur, it becomes apparent that they were murdered, but there is still no evidence that it is anything but a series of random killings.
There are three or four people who could be the killer, so you spend a lot of time saying, "Aha, so that's the one!" But, I kept coming back to the same culprit, and then telling myself it couldn't be.
I found it to be rather slow going, too, because we only
think
that we and the British speak the same language. I would come across a word and spend a few minutes trying to figure out what it meant.
I don't know if I liked this book or not, frankly. I must have enjoyed it on some level, because I did finish it, but it had a big twist at the end, and I don't usually enjoy that.
I was right about the killer, though.