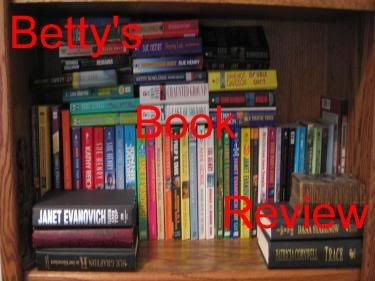 Have you ever fantasized about inheriting a fortune from a relative you never even knew you had? It has to be my fantasy, because I know all my relatives, and I won't be inheriting anything from them.
"Deadly Will" by Marion Moore Hill is touted as "A Deadly Past Mystery". In the Prologue (1789), Nathan Henry is telling Benjamin Franklin about his plan for his will. He intends to leave his entire estate to all relatives who might be living two hundred years in the future. Until then, a succession of executors will have to tend his estate.
Calm Down! I know it's a silly premise, given the corruption rampant in the world. Realistically, there's no way an estate from 1789 would be even partially in tact after two hundred years worth of bankers and executors got through with it, but humor me.
Jump to 2001 - Richardson, Texas. Millie Kirchner (Sharmilla Kristalynn Kirchner, if you please, and it's not intended to be funny) is the single mother of eight year old Danny. She works at a nursing home and goes to the University of Texas. She receives a letter from a law firm in Philadelphia informing her that she is one of Nathan Henry's heirs, and inviting her to come to the Henry Home in Philadelphia for the closing of the estate. Old Nathan stipulated that the heirs had to pay their own ways to Philly, and anyone unable to attend would not be penalized. He wanted the heirs to meet each other and stay the week, at the end of which they would receive their inheritances.
There were 22 living heirs, and six couldn't be there, but the others managed to make it. And, a motely bunch they were. Old Nathan chose ten "keepsakes" to be given away in a lottery on the first evening. Among them were an old quilt, run up with her own fingers by Betsy Ross. There was also a letter to Nathan signed by Benjamin Franklin. There were several other things, all of great value, that were given as a kind of bonus, I gather. The drawing was to include even the names of those who were absent.
At first, Millie doesn't think she can afford to go, but her favorite patient, Sylvia, sees to it that she has the money for the trip, and tells her that she will be with her in spirit, if not in the flesh, and she's not just whistlin' Dixie. By the time Millie gets to Philly, she is channeling Sylvia's pithy comments. In the course of the first evening, the lottery is held and the heirs learn that they will each inherit a half-million dollars, give or take.
Things get off to a rip-roaring start, with the first murder happening the first night, and after that, they were dropping like flies every couple of days. Thereafter, every time someone is murdered, their inheritances grow.
In spite of the murders, the executor and lawyer stick to their schedule of sight-seeing for the heirs and every place they go, someone else is murdered. Millie suspects everyone, including the two guys who are vying for her attention, in spite of the fact that they are all cousins. Very distant cousins, of course, but still....
The book was entertaining enough to keep my attention, and since this is the first book in the series, I'll read her next offering, even though I'm not positive I'll end up being a fan. Her first published novel was a cozy set in Oklahoma, about a librarian. I'm going to get it, and review it when I can.